New Faces: New Faculty and Staff Join Team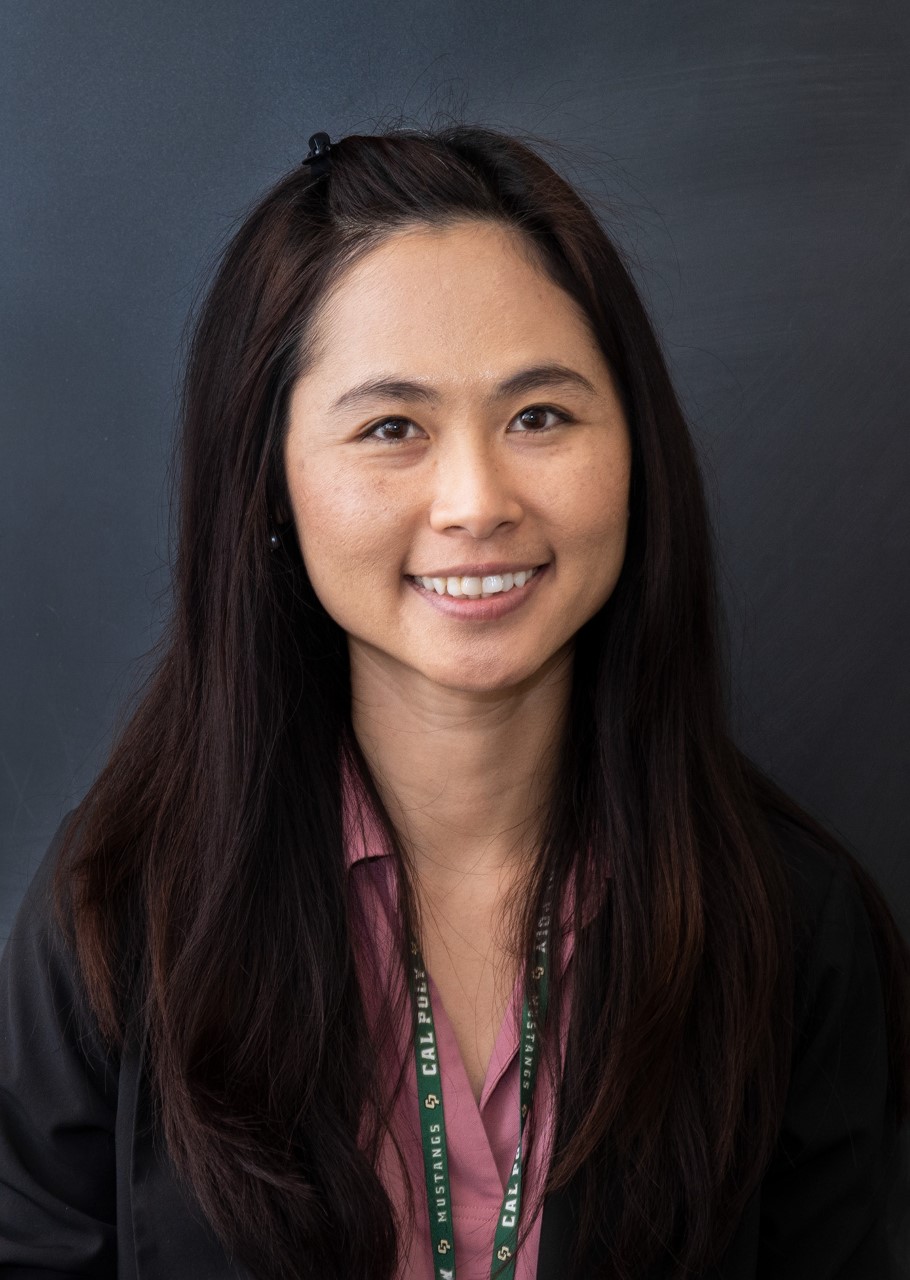 The Mathematics Department introduced the following faculty and staff members in the 2022-23 academic year, each of whom brings a wealth of experience and educational background. The new members of the team are coming from around the globe.
SABRINA THOMAS
Sabrina Thomas
Sabrina Thomas received her bachelor's degree in Biological Sciences from USC, where she assisted with research on the Drosophila life span and worked as a student worker in Payroll. Thomas moved home to Victorville, Calif., after graduating to work as a scribe in the ER at her local community hospital. After 3 years, she moved back to Los Angeles, Calif. to attend Cal State LA where she received her MBA. While working towards her MBA, Thomas worked at an organ procurement organization where she was responsible for auditing organ and tissue donor case files in accordance with organizations' policies and Federal Regulations. She recently moved to the SLO area and has enjoyed working in the Math Department and the lack of LA traffic.
Sean Gasiorek
Sean Gasiorek (re)joined the mathematics faculty in Fall 2022. After receiving his B.S. and M.S. from Cal Poly in 2009 and 2011, respectively, he served as a Lecturer in the department until 2013. In 2019, he earned his Ph.D. from UC Santa Cruz studying the intersection of dynamical systems and geometry under Richard Montgomery. He also spent the Fall 2018 semester at the Mathematical Sciences Research Institute in Berkeley, CA as part of the Hamiltonian systems, from topology to applications through analysis program.
Sean's research then took him to a three-year postdoctoral position at the University of Sydney in Sydney, Australia, where he studied integrable systems and billiards within confocal quadrics with Milena Radnović. His research interests lie in understanding the dynamical properties of mathematical billiards in various physical and geometric settings, particularly its interplay with integrable systems, electricity and magnetism, and its connections to celestial mechanics.
Outside of math, he enjoys running, mountain biking, doing yoga, and playing basketball, and looks forward to re-integrating into the Cal Poly and greater SLO community.
Patrick Orson
Patrick grew up in Winchester near the south coast of England. He got his Bachelor's and Master's degrees from the University of Cambridge, then received a PhD from the University of Edinburgh in Scotland. He has held postdoctoral positions at: Durham (UK), University Quebec, Boston College, ETH Zurich and the Max Planck Institute in Bonn (Germany). These were a mixture of research and teaching positions. Patrick's research area is Geometry/Topology, specialising in the geometric topology of 4-dimensional shapes, and Knot Theory. Patrick is excited to join the Cal Poly community and settle down in the beautiful Central Coast.
Warren Roche
Warren Roche is the new Frost Postdoctoral Research Scholar at Cal Poly in the Mathematics Department working with Elena Dimitrova and Joyce Lin, and is originally from Waterford, Ireland. Warren has worked as a mathematics and statistics lecturer previously at the South East Technological University in Ireland, and also has extensive statistical experience in clinical trial research and pharmaceutical manufacturing.
Warren joined the Mathematics Department in Fall 2022. He originally earned his BSc in Mathematics from Trinity College Dublin in 2012. After spending several years teaching high school and college-level mathematics and physics, he attended University College Dublin to earn a MSc in Mathematical Science in 2016. In 2022, Warren earned his doctorate in Mathematics from the South East Technological University in Waterford, Ireland, where he was a PhD Scholar. Warren's doctoral work explored differential equations and modelling preferential finger flow through a porous media using hysteresis operators and operator splitting techniques. In July 2022, Warren was presented with the Howard Medal at the Brain and Ocular Nutrition Conference at University of Cambridge for his presentation on the importance of effect sizes for clinical trial experiments.  
Currently, Warren's research is in mathematical biology, where he explores the use of agent-based modelling as a tool to develop a deeper understanding of how electrical activity propagates through cardiac tissue. 
Related Content